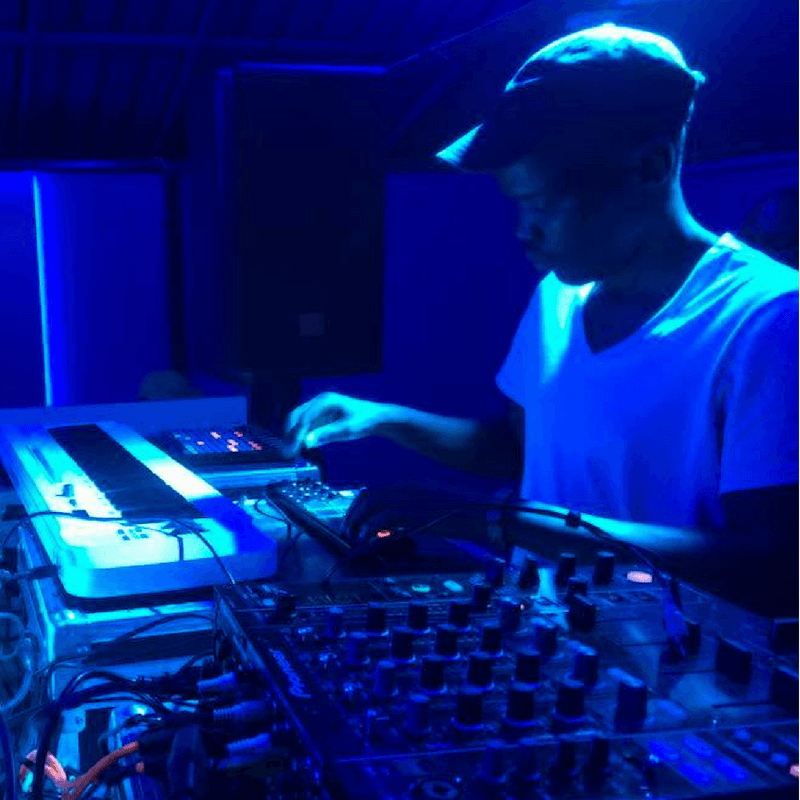 VICMARI is a Producer and live performer from South Africa. He produces electronic, dub, ambient and techno sounds, fusing them with a bit of acoustic music to give you that soothing sound he is known well for. Currently he is working with a German recording label Slope Music, Eclipser Chaser and South African underground label, Nomadiq Music.
From humble beginnings, VICMARI was born in a small township in Durban, South Africa, KwaDabeka K; where he still currently lives. His love for music began at a very young age and music was his closest friend!
In 2011 he connected with Daniel Paul Behemann, founder of Slope Music and Eclipser Chaser in Germany. Daniel being pretty much Vic's Mentor guiding him through the early stages of his music career. The friendship grew stronger and Vicmari became part of the Slope family. With Daniel's motivation and guidance in 2012, he started working on his first album, Audiodidact (titled so, because of Vicmari's self-educated style). He has now perfected his live sets, bringing his productions to life, taking the dance floor on journeys of hypnotic grooves and melodies, distinct to the Vicmari sound he has created.
After performing at hEAR Cape Town, he is making a name for himself by headlining prominent events such as Wolfkop Weekender, ATOM, True Music, Rhythm in Cape Town and Deep Town, Truth and Friday Sundowner Johannesburg. Vicmari has released a new EP under Nomadiq Music. His 'Make Things Better ' has already been making waves in the South African house scene.
"Vicmari is a presence. Hypnotic melodies and groovy basslines are complemented by an affinity for acoustic and ambient sounds producing measured sets aimed at discerning audiences. An ever-rising force, with recently charted releases on Nomadiq and Germanbased Slope Music, Vic is on top of the wave of South African artists being felt globally."