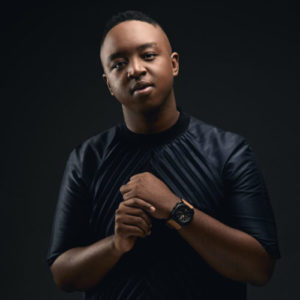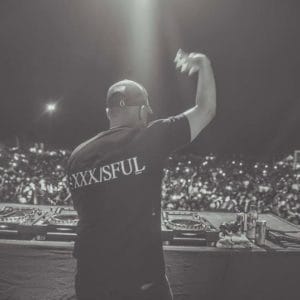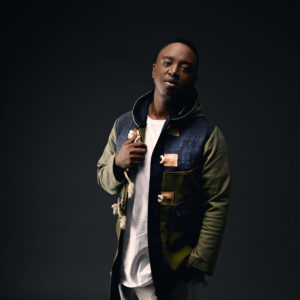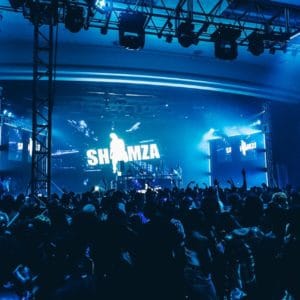 Shimza, a totem figure within South Africa's music scene and one of the leaders of house music in Africa, is now making global waves with a forthcoming Cadenza Records EP in July, and an impending release on Knee Deep In Sound. This Tembisa-born artist is one of Africa's most celebrated musicians and is taking his infectious style of "afro-tech" music all over the world. Heading out on tour across Europe this summer, he is set to perform at some of the planet's most iconic events, including his very own One Man Show concept in Paris and Lisbon.
Shimza's musical skills can be traced back to the young age of fifteen, fuelled by the encouragement of his ever-supportive family. Cutting his teeth DJing across South Africa, Shimza saw a steady rise to fame, with his fan base dubbing him the 'Effect Master' and 'Vinyl Assassin'. In 2009, Shimza launched his philanthropic One Man Show in Soweto, South Africa to raise funds for underprivileged children. Maturing into a staple event in the annual calendar, the event draws in over 25,000 people each year and has seen the inclusion of some of the country's most in-demand artists, such as AKA, Black Coffee, Black Motion, Cassper, Nyovest, Riky Rick. More recently, the concept has been introduced to European audiences in Portugal, Spain and France.
In 2013, Shimza was signed to the highly acclaimed Soulistic Music record label, positioned alongside some of South Africa's most successful artists including Black Coffee and Culoe De Song. In more recent years, Shimza has been consistently building his back catalogue, which now includes his full length 'Shimuzic' album, as well as a long list of collaborations and singles such as 'African Woman' and 'Akulawa', all of which have solidified his reputation and amplified his innate musical talents. Leaving dance floors in awe, Shimza's unique ability to seamlessly cut, loop and fuse between genres and styles showcases his technical prowess, expert song selection and intricate mixing abilities. 
As well as delivering explosive performances at RESISTANCE Cape Town and Boiler Room Johannesburg, Shimza has shared his unique sound with audiences in New York, London, Paris, Berlin, Amsterdam, Manchester and Sicily. Having caught the attention of Rumor's boss Guy Gerber, Shimza made his Ibiza debut at Destino's Closing Party alongside Luciano in 2016. Leaving a lasting impression on both Gerber and the White Isle, he was invited back to Destino's doors a further four times and went on to be named a new rising star by Ibiza music and party authority Essential Ibiza. Shimza's deeply rooted passion for music and undeniable on-stage charisma have set him in perfect stead to cultivate a dedicated global following.