28 May 2021
by Jarrad Treger
Shimza returns to Cadenza Records with Kimberley EP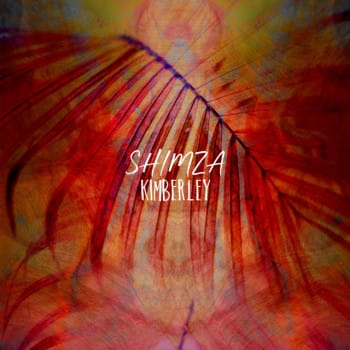 Returning to the Cadenza Records ranks, leading South African artist, Shimza showcases his infectious 'Afro-Tech' style with confidence and a unique charm that he has become known for, including impactful remixes by Cadenza's label boss, Luciano, close friend Mehari and intricate producer, Flâner.
Starting things off, Shimza's title track, 'Kimberly' erupts with an enigmatic aura and tension developing, arpeggiated synth rhythms. Big drops and a hands in the air ethos is the name of the game for the leading track of this EP, oozing with Afro flair and scintillating pads that push the energy forward until the very last beat.
Up next, Shimza flips the title track on its head for a late night edit rendition of, 'Kimberly' with elegant simplicity, modulated leads and open air pads that lift the originals tension, creating a wide backdrop of euphoria and face bending bass-lines that lead you all the way through.
Cadenza label boss, Luciano is up next with his intricate take on Shimza's, 'Kimberly' that is filled with anthemic drum rhythms, sophisticated percussion placement and an aesthetically pleasing arrangement, raising the roof while maintaining a deeper sense of satisfaction that only Luciano can pull off.
Label friends and astounding producers, Mehari, move Shimza's, 'Kimberly' in a bold and melodic direction, with encapsulating chords, nostalgic sentiments and a brooding bass line that provide the originals arpeggiated rhythm with a new scenic backdrop and journey orientated musical landscape that is pulled off exquisitely from beginning to end.
Another bomb coming out of the Shimza studio, 'Asuk' takes no time in letting the listener know exactly where this beautifully upbeat 'Afro-Tech' track is going. Distorted undertones and pragmatic toms enshroud the rhythm with an addictive essence that pulsates from the very first beat, running all the way through until the fat lady sings.
Closing things off, FLÂNER, leads Shimza's, 'Asuk' into the beyond with his dreamlike chordal rendition of the original. Affable leads and classic house chords rise through the subtle percussive elements with vocal-emulating arpeggios and a bass line fit for the floor that FLÂNER relates to so well.