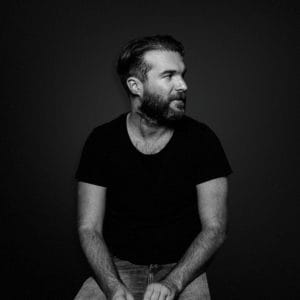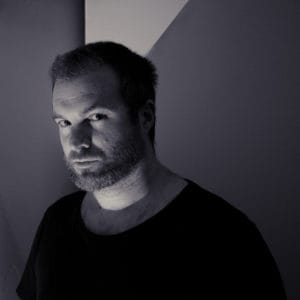 A producer with obsessive compulsive disorder can only mean one thing, it takes love and time for Konstantinos Karatamoglou aka Kostakis to perfect a record. However, let it be known that when it comes along it is something at the very least if not your taste, sonically dexterous. Producers are not destined to work alone, and while focusing on their solo careers, Kostakis and Ryan Murgatroyd, production partner and best friends join forces under a few very successful guises namely Crazy White Boy. A Debut 2014 release on Get Physical with Ryan Murgatoyd – Shamandrums gave Kostakis a quick stint in the Beatport charts and support from the likes of Solomun and Adriatique. 2015 saw their follow up single, 'Bargain Bin', enter the charts and stand firm in the top 100 Deep House for weeks. Keeping the momentum through 2016 an epic remix for TMA and third single with Murgatroyd "Down Dog" solidified Kostakis' string of epic chart toppers with another huge underground club record. 
Kostakis then started a new project, "Strange Loving" a three piece Tech House act comprising of himself, Ronald Rowley and Dakin Auret that quickly launched onto the scene and delivered some epic records with their debut remix on German powerhouse Katermukke getting a 5/5 from Pete Tong himself. Strange Loving continued some epic success with releases on Universal Records and Sony Music and gained support from even the Tech House sensation "FISHER" himself. Playing with the idea of officially going solo Kostakis begun releasing material, first up a rework of the classic record "Sweet Lullaby" by Deep Forest. Sweet Lullaby dominated the Beatport Charts yet again and received the ultimate accolade of finding its way into Solomun's epic DJ SETS on the coastline of Israel's renowned Nitzanim Beach. It also holds strong in the Katermukke most downloaded tracks of 2018/2019. A remix on Poesie Musik for Ukrainian artist Cherry selected as BEST NEW PROGRESSIVE HOUSE on Beatport gave Kostakis his last little kicker to end 2018 and give him the confidence to keep on pushing his solo career.
Enter 2019, Kostakis starts the year off on a more experimental tip remixing South African artist "Bantwanas" record "Ngoma" gaining early support from Roger Sanchez, Animal Trainer, Ben Pearce, Eli and Fur and White Square. Another EP on Katermukke saw "Joyce Stick" spend some time in the progressive house beatport charts and was followed up with a Mammoth remix of Ryan Murgatroyd's single on his own imprint "SWOON". "Wicked Eyes" the remix in question dominated the Beatport charts and quickly gained support from Solomun and Tale of Us solidifying Kostakis' Records as a regular in the sets of the King, Solomun. The release schedule for 2019 will see a host of new remixes and originals on labels Chapter 24, Katermukke, Bantwanas Kollektiv, Get Physical and Swoon.