29 Aug 2021
by Jarrad Treger
Fka Mash – PRJKT-5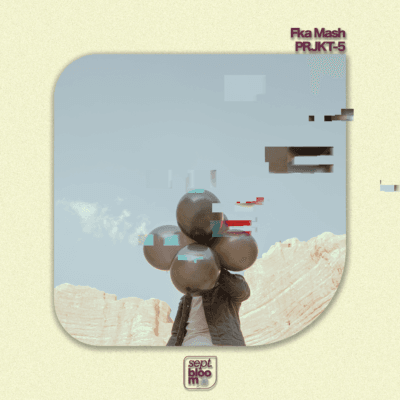 South African producer Fka Mash, is back again after successful releases on Atjazz, Selador and Anjunadeep as he turns his attention to his newly founded imprint September Bloom with an EP from his notorious PRJKT-series titled, PRJKT-5.
Join Fka Mash who has been heavily supported by the likes of Sebastien Leger, Black Coffee, Dave Seaman, Themba , Stimming and others, as he takes us on a 3 track melodic journey that is reminiscent of the early-mid 2000s minimal tech/electronic sound with a modern slowed-down South African twist. The best way the Midtempo Badman knows.
First up is Ascension, starting off the EP perfectly. The track is filled with percussive elements that complements the hang drum, setting the groove early on in the track. The drums enter accompanied by warm sustained synths that provide the melody and bass line, elevating the track until the end.
Cloud Chamber is a straight up infectious groove, riddled with a playful arp throughout. Add two symphonic breaks and you will find yourself dancing in a Cloud Chamber.
Ending off the EP is Silver Skies Forever. Similar to an encore at the end of a show. Silver Skies Forever sends you on one last euphoric journey with a hypnotic groove and bass line. The percussive melody of the marimbas are masterly placed, before the groove sees you through to the end.